It Starts With Fans First
Emily and Jesse Cole are the owners of the Savannah Bananas, known as the Greatest Show in Sports. The Cole's started the organization with the goal to make baseball fun and bring families together.
After only selling a handful of tickets the first few months, the Bananas changed the status quo of entertainment and decided to give the power to the fans. The organization was obsessed over the fan experience and did everything they could to put fans first and entertain always. After dedicating every game to the ultimate fan experience, the fans responded and fortunately, the Bananas grew in popularity.
Emily and Jesse Cole pictured on game day at Grayson Stadium, home of the Savannah Bananas.
Emily had learned about the need for foster families throughout her teen and college years and even more so after getting really involved with communities while working for different minor league teams in young adulthood. Once married, Jesse and Emily chatted about how to get involved with foster care and adoption, which was something both were drawn to supporting. In 2020, the Cole's decided to become a licensed foster family, an action that would truly change their life. They knew they'd only be able to bring so many children into their own home but they kept grasping at the idea that the Savannah Bananas could use their platform to make a real difference in the foster care community. Dreams turned to discussions for a nonprofit organization and soon Jesse exclaimed, "We could call it, Bananas Foster." Jesse and Emily locked eyes and Bananas Foster was created. 

Bananas Foster is an official 501(c)(3) nonprofit dedicated to Bringing Families Together.
Our mission is celebrating the foster care community while educating and inspiring others to get involved. 
Our organization is committed to helping the whole foster care community. Advocating for everyone involved, Bananas Foster celebrates those already making a difference while inviting others to get involved so we can all help make this world a better place. – Emily Cole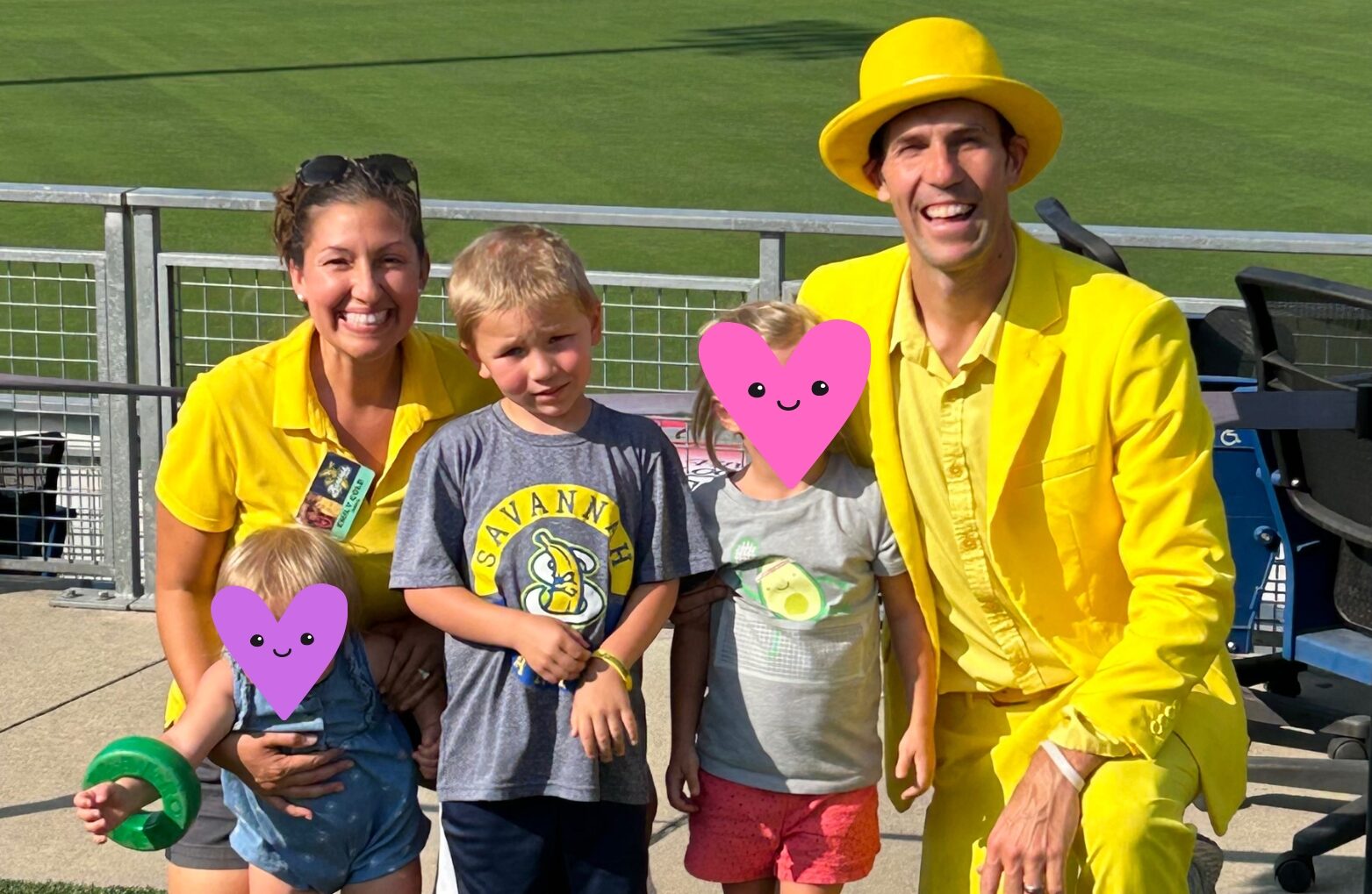 The Cole Family on the 2023 BananaBall World Tour. Read more about The Cole Family, here.
Bananas Foster is the nonprofit affiliate of The Savannah Bananas. Learn more about the greatest show in sports!
Creating A Brighter Future
Imagine the feeling of knowing your actions, no matter how small, are contributing to a larger cause. Make a difference for the foster care community. Your involvement matters!